One of the most common questions people who have solar panels ask is if they need to clean them. But the truth is, there's no one answer. It'll depend on where you live, the climate in your area, and where your solar panels are. Let's take a look at some of the things that will determine is cleaning solar panels even necessary.
Why Solar Panels Get Dirty
Most often, the two things that'll make your solar panels dirty are dust and pollen. You could also have a problem with bird droppings, but that's less likely. Even though some light rain could wash away any dirt stuck on your panels, sometimes it can make the problem worse.
For example, there have been plenty of instances where a "dirty" rainfall obstructed the solar panels. Also, if your panels aren't tilted at a 5-degree angle or more, the rain could create a puddle on your panels. Once that puddle dries, it can leave a film of dirt on your panels.
Your solar panels can also become extremely dirty or obstructed if you've recently experienced a big storm. There could be leaves or debris stuck to them, causing serious problems.
Why You Should Clean Your Solar Panels
Now, the biggest question is "Why is having a bit of dirt on your solar panels such a problem?" Well, if your panels become obstructed by any sort of debris or film of dust, they won't work as efficiently.
For example, if they're only slightly dirty and have some pollen on them, it could cause a 5% output decline. However, if they're extremely dirty and have any obstructions on them, you could experience an output decline bigger than 20%.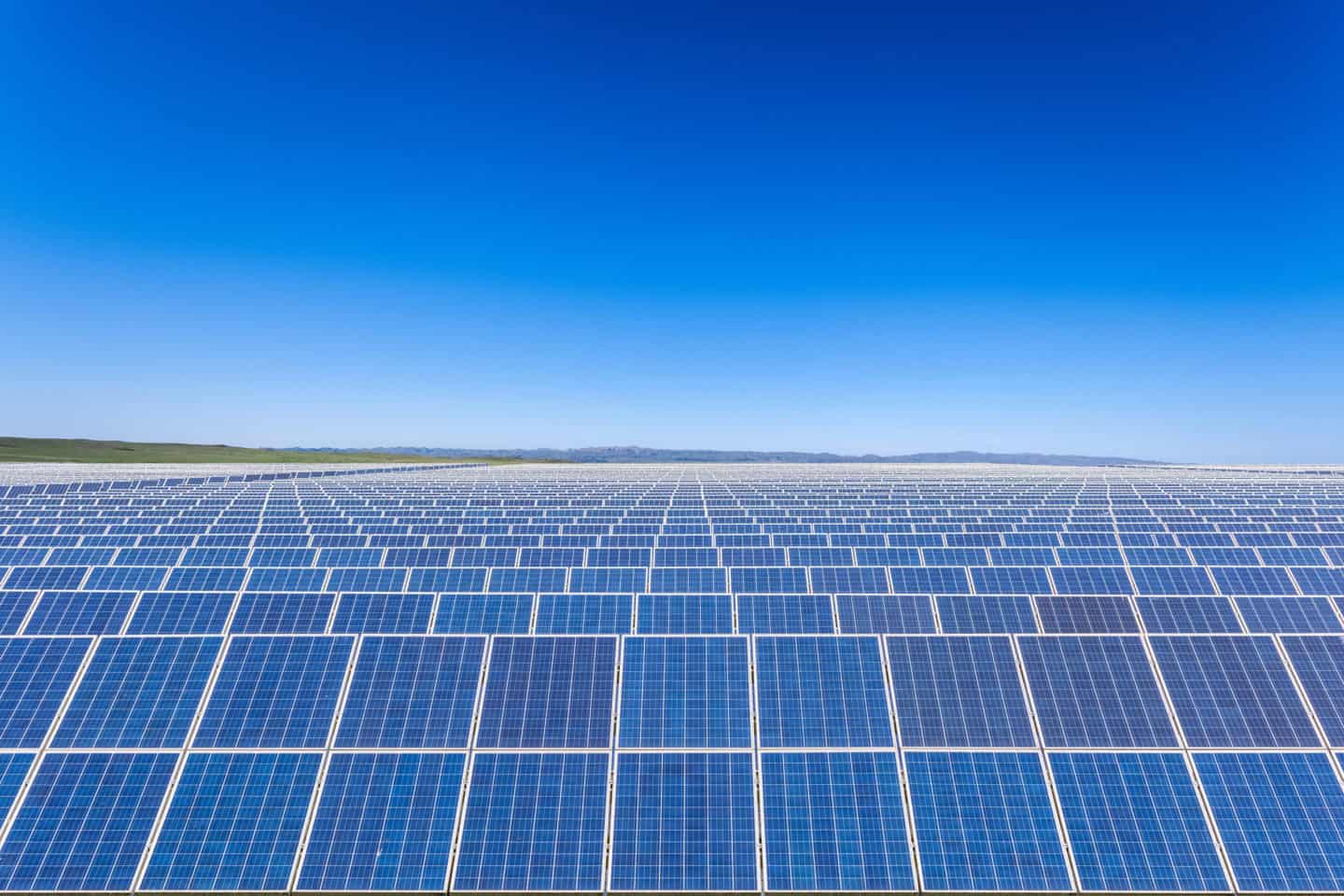 How To Clean Your Solar Panels
Most experts advise that you clean your solar panels only once or twice a year, or after a big storm. However, there are a few things you should do before you start scrubbing away.
First, you should start with an inspection and check if there isn't any loose debris near your panels. You can look at the mounting brackets and at the base of the panels. Also, you should check out your battery terminals to see if they're not showing any signs of corrosion.
Once you're sure everything looks good, you can start cleaning your panels. All you need for the job is a bucket of lukewarm water, a mild soap detergent, a sponge, and a cloth. Start by taking a clean, damp cloth to get rid of any dust or pollen.
Then, mix your detergent with some water, dunk your sponge in the bucket — and you're ready to go! However, to avoid damaging your panels, never pressure-wash them and don't use any abrasive cleaning products.
Calling The Professionals To Do The Job
If your solar panels are roof-mounted and you can't safely reach them, you might be better off calling a professional to it. You can either call the company that you got the panels from or professional solar panel cleaners. Depending on where you live, the prices for these services can vary, but they often start at $7.5 per panel.
Final Thoughts
If you live in a dry or warm climate or near a busy road, cleaning your solar panels at least once a year is probably a good idea. All you need are a couple of household items for the job and you're set.
On the other hand, if you don't think you can safely reach your panels to clean them, please consider calling a professional.
Finally, is cleaning solar panels even necessary if you live in an area that often experiences rainfall? More often than not, the answer is no. Mother Nature will do the job for you and you won't have to pay a dime.
Take a Look at These Solar Energy Articles
Find the Best Solar Power Companies
Contact One of Our Knowledgable Associates
Learn More About Our Solar Staff