Going green is great in and of itself, not to mention that it's responsible, sustainable, and economical. But do you know what the very best traits to look for in solar installers are?
Let's identify some of the things that should help you find a good company in this industry. Since the demands for clean energy options are increasing, you may not have been aware of some of these aspects.
Superb Customer Support and Care
Sometimes, bigger companies simply can't keep up with their customers if they're not organized well. Namely, they are overwhelmed when it comes to deadlines, client service, or warranty. This is mostly due to a broader market presence quirks and logistical difficulties. It mainly has to do with infrastructure, installment crews, etc. They simply need more time to reach you.
In contrast, smaller installers usually have decent, well-coordinated teams. What makes it easier for them is the overall low procedural complexity. Larger solar installers often have to involve different parties in the operation, which could expose their vulnerabilities — if they have any.
It seems that high competitiveness and the race for better outreach have a few flaws. The giants in the industry may not always be up to the task, as they have quite a number of customers to serve. This makes them suffer in their own way unless they've been in the business for a while and know how to handle it.
Thus, for some homeowners, going for a local installer is probably a good idea. At least they have a lighter burden to carry. Plus, it's much more likely for you to be their top priority, which can make all the difference. However, don't forget that experience matters — top-rated companies are the best for a reason.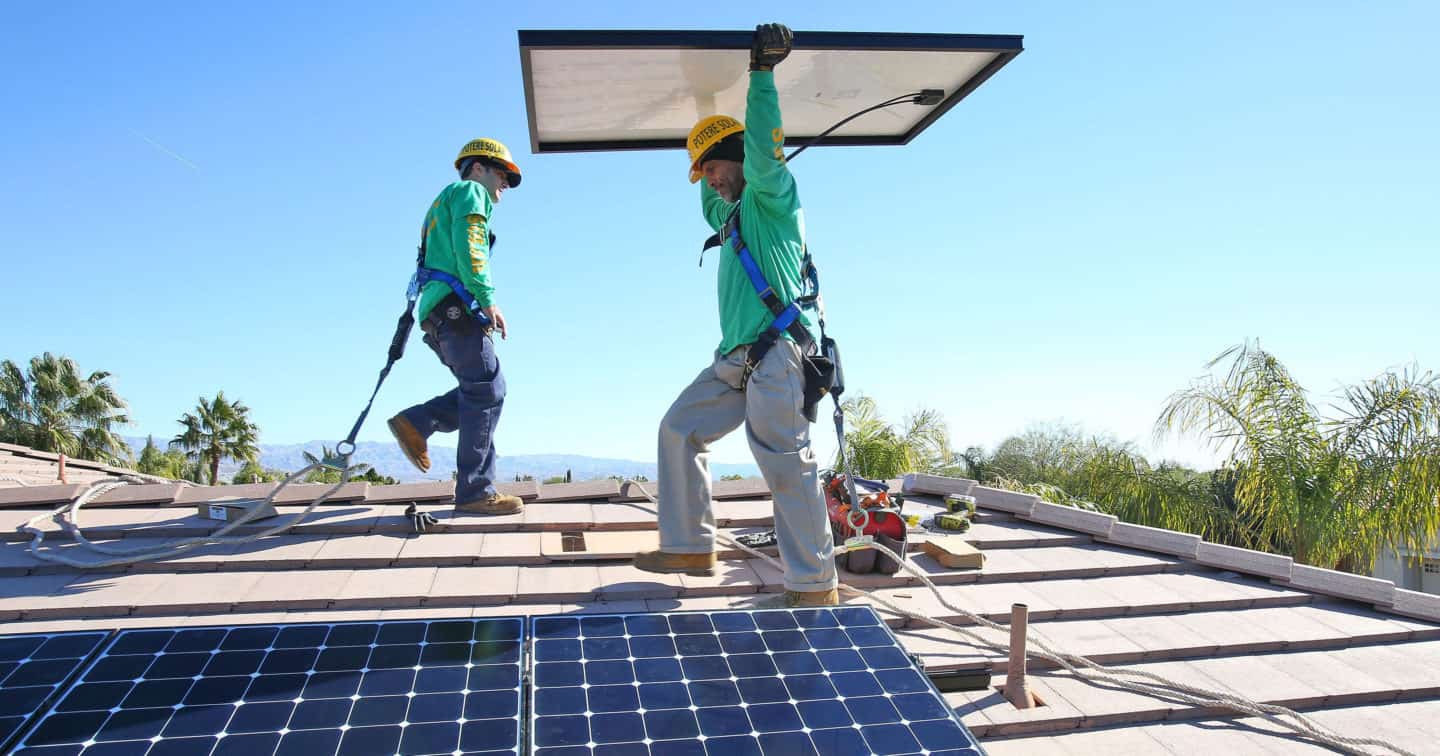 The Best-Reviewed Companies Are Small- To Mid-Sized
SolarReviews, the leading American consumer reviews website on the topic, shows just how strong a small competitor can be. They tend to be reliable and often value their duties and reputation. Aren't these some of the best traits to look for in solar installers?
Surely, this isn't pure chance. A smaller volume of customer affairs allows them to focus well on almost every aspect of their craft and trade. Similarly, family-run businesses just about guarantee personal involvement of the owner hierarchy. They care about direct obligations, as well as their own success. After all, they strongly depend on it.
Still, does that mean larger companies can't offer the same experience? Of course not! Those with a high level of expertise have had time to hone their skills and learn how to handle a huge customer flow. Besides that, they've used all their years in the business to ensure that quality is never compromised and that the customer is always satisfied.
Experience And Devotion
You may want to ask around about how trustworthy the installer really is. Try to find a former customer to see what kind of experience they might have had. Of course, your time and resources should be duly respected. A good company should make itself reliable, not to mention that your security should be paramount, as well.
Questions That May Help You Out:
Was everything delivered and installed as agreed?
How functional was the company overall, and were there any unforeseen circumstances? Did they handle them well?
What about the convenience of the process? Is the company functionally strong?
Were there any problems (i.e., in the communication)?
As far as the experience goes, checking the company's presence on the market is the best approach. If they are experts in the field, they could be behind some large-scale or public projects. Research the company a bit to find out if others believe they are reliable and a good fit for anyone looking to go solar. A devoted installer should not let you down. On the contrary, they should inspire trust from the very beginning.
Signs Of A Good Reputation And Approach
A good company, no matter the trade, is a reputable and direct one. Naturally, if it has intimate ties with the community, you're on a good track. Such companies understand the role of correspondence. Because of that, they tend to offer an open approach and easily overcome interference.
A valued company also tends to achieve consistent results and is always at your disposal. Such companies also know that being straightforward and available has a defining role. A satisfied customer is the emissary of their brand, and their work alone is the very best ad they can get. Thus, they will fight hard for it.
Final Solar Energy Thoughts
Although some of the best traits to look for in solar installers have been statistically confirmed and are indispensable to customers — you should reach your very own decision. Considering all the factors, that choice could be a bit limited, but you should not give up based on personal affinity. The choices are many, after all, so have these tips in mind and try to find a good solution that meets all your needs.
You Might Also Be Interested In These Solar Power Articles
Looking to Buy a Solar System?
Looking For the Best Solar Installers in Town?
Learn More About Our Solar Services