In the past five years, the solar power industry has seen massive growth all over the world. In the US alone, there has been a 300% rise in solar panel installation. Since the industry is showing no signs of slowing down, here's exactly what you should know before going solar.
Solar Panel Hardware
The three main components of any solar power system are:
● Solar panels
● Inverters
● Racking
Now, solar panels are going to be the most expensive part of your system. They're rated by the number of watts they produce in one hour, and as their efficiency goes up, so does the price.
Inverters are the components that will convert the DC power generated by the panels into AC power. Depending on what kind of roof you have, you can choose between two different types: micro and central.
If some parts of your roof are always in the shade or it's multi-sided, going micro might be the best option. However, do know that these panels are generally more expensive than the central ones.
When considering racking systems, you can opt for those with or without rails. Those that don't have rails are faster to install but tend to be more expensive.
How The Type Of Roof Impacts The Price
Keep in mind that the type of roof you have can increase the overall price of the system. For example, if you have regular asphalt shingles, you will likely pay less than those who have shake tiles. Asphalt is much sturdier, so the company that's installing your panels won't need to use special mounting equipment.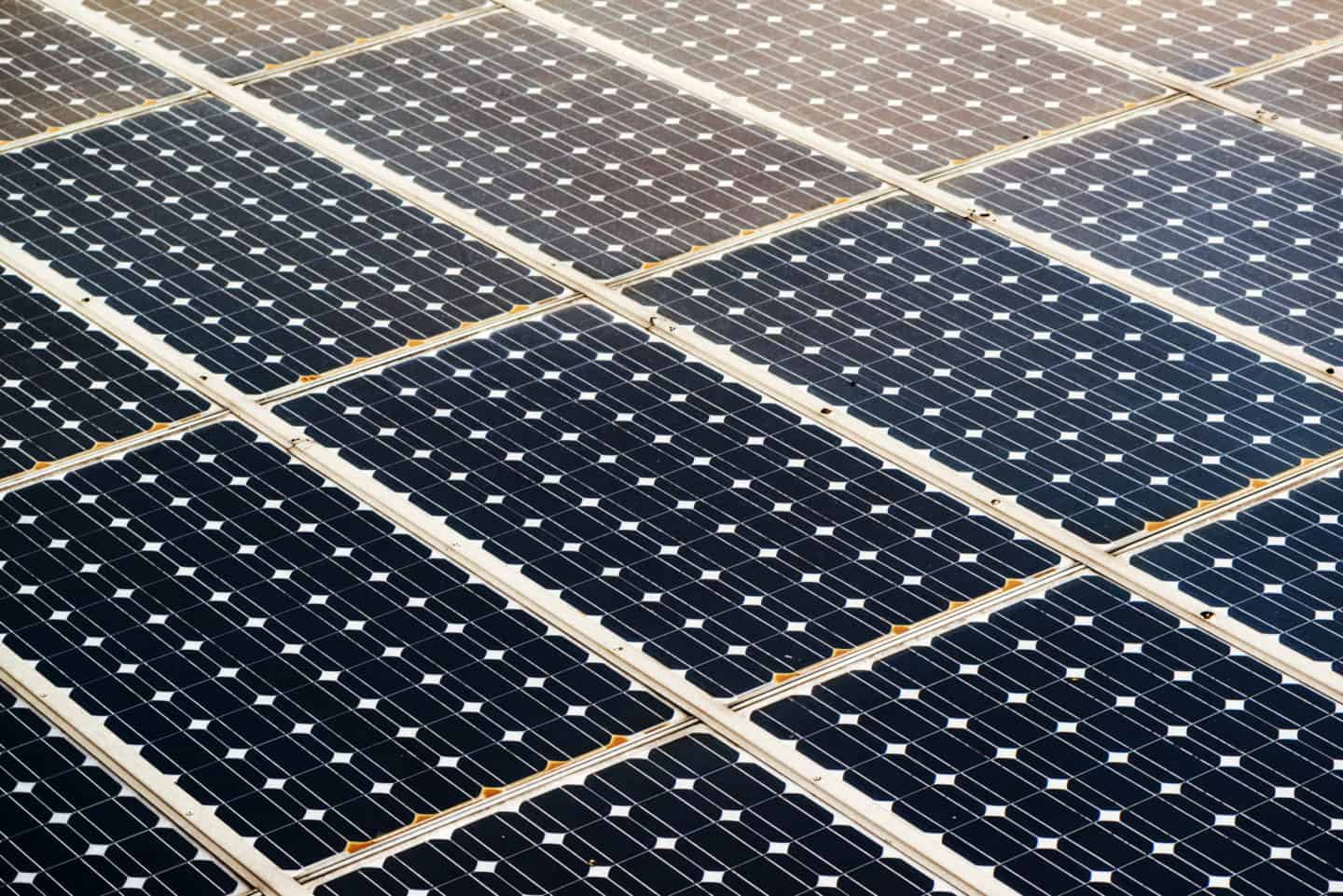 That said, the type of roof you have can add 10–25% to the total cost of your solar panel system.
Warranties
Even though solar panels are extremely durable on their own, most companies will give you a warranty. To start, they might give you a 20–25-year warranty on the panels and 5–10 years on the inverters.
Some solar power companies will also provide you with a workmanship warranty, which can last between one and ten years. Make sure to ask for the warranty beforehand, as some companies don't include it in the original bid.
Leasing Or Buying
If you decide to buy, you'll have to pay a lot more upfront but will be the sole owner of your solar panels. One of the biggest benefits of this is that it will significantly increase your property's value. However, you'll be responsible for maintaining and fixing your panels if they get damaged.
On the other hand, if you don't want to make a significant investment right away, leasing is the better option for you. You'll have to pay in installments, and the lien holder will be responsible for the upkeep. Still, keep in mind that it might be more difficult to sell your property if you have a lease. Not all buyers want to enter those types of contracts.
Rebates And Local, State, And Federal Incentives
If you've decided to invest in solar energy, you'll be happy to know that some states give incredible incentives. These can significantly decrease the overall cost of your entire system. In fact, some states in the US will deduct up to 30% of the total price of your panels.
However, learning what kind of equipment and installation process the company uses is a crucial part of what you should know before going solar. All of this could seriously impact the overall price. Therefore, remember to check if the company you want to hire meets your state's requirements.
Final Thoughts
We hope we've answered all of your questions and shed some light on how solar energy systems work.
Whether you're leasing or buying, getting a solar power system is a pretty important and expensive decision. So before you settle on a company, make sure to check what kind of hardware it uses. Also, verify how long the warranties are, as well as its reputation.
We believe Atlantic Key Energy meets all these requirements and more. If you'd like a free quote on your solar panels or have additional questions about what you should know before going solar, don't hesitate to give us a call today!
Take a Look at These Helpful Solar Topics
$0 Down, Get Started Today
First Solar Powered Airport in the US Today
Find The Best Solar Installers Today