Solar power is the most abundant resource of renewable energy on Earth. The power performance of your home won't change whether you use solar or utility electricity. But setting up solar panels will offset your electricity expenses. The chances are that you have heard about net metering policies. But how does net metering work? Atlantic Key Energy explains how it can cut your power bill.
What Is Net Metering?
Net metering helps reconcile the amount of solar energy your panels produce with the power you consume. Whether your solar module can make enough energy for your home depends on many factors. The most important ones are the weather conditions in your area and the energy needs of your household. Sometimes, the panels produce more power than you can spend. Other times, your power needs are higher than the system can meet. Net metering allows you to send unused electricity to your local power grid. When you need more of it, you can draw it from the grid in turn.
How Does Net Metering Work?
After you set up your solar panels, you have to wait for the utility company to switch out your old meter and add a net meter. Then, you can turn on your solar system and begin with your solar savings.
The sunlight hits the PV module that turns the Sun's energy into electricity you use to power your home. The panels on your roof generate direct current, or DC power, which first goes into an inverter. It converts direct current to alternating current (AC power). That is the standard current that powers most residential and commercial buildings around the world.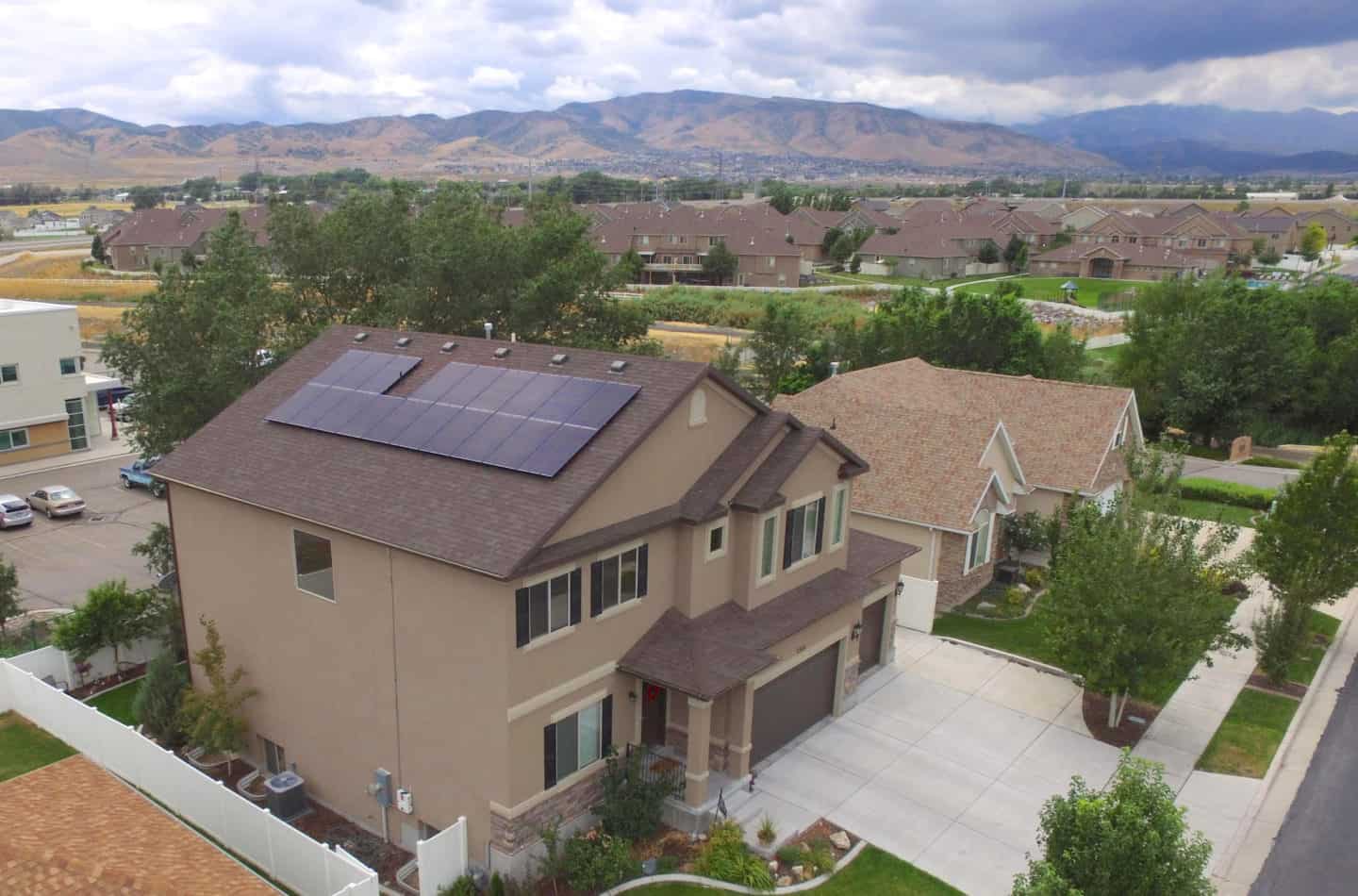 The electrical current then goes to the household's electrical service panel that transmits electricity to the house. There, the net meter directs electricity either to your house or the power grid. If your solar energy production exceeds your home's electricity needs, then the unused power flows into the grid. When that happens, you can see your net energy meter spin backward.
How Does Net Metering Affect Your Power Savings?
At the moment, many states have incentives that enable solar users to receive credits from utility companies for the power that they feed into the grid. Those credits reduce your electric bill. You can spend them when your solar system is underproducing and you need to draw electricity from the utility to meet your household's power demands. That usually happens during the night, when the weather is downcast, or during the colder months when direct sunlight is scarce.
Net energy metering allows you to use the accumulated credits from a given month over the months that follow. At the end of the year, you receive a balance from the utility company. If you have consumed more energy than your system has produced, you will have charges due and will be expected to pay them. On the other hand, if you have remaining credits, they will be reset to zero. The utility company will not pay you for your remaining credits in cash.
But the true-up statement will say whether you are eligible for net surplus compensation. If you generated more energy than you spent in total over the year, you would receive the compensation. In short, as a homeowner, you will only pay for the "net" energy that you used monthly. That is the difference between the power that your solar system generated and the wattage that you used.
Bottom Line
How does net metering work? Hopefully, we managed to give you an answer to that question and made your decision to go solar easier. Investing in a solar system for your home is a wise choice that is good for the environment and your power bills. The cost of a solar installation usually pays for itself in several years. If you are interested in getting a free quote for your solar setup, don't hesitate to contact us. The Atlantic Key Energy team is at your service!
Need Additional Solar Information to Help You Decide is This is Right For You?
How Will Your Future Look By Going Solar
Learn How The Federal Solar Tax Credit Guide Works For You
Live in a HOA and Want to Know if You Can Go Solar?