How many solar panels do you need to power a home? That is a question all prospective solar owners ask before they commit to investing in solar modules. Naturally, the answer to the question depends on many relevant factors. While it is practically impossible to cover them all within the scope of a single blog post, we can give you some general guidelines. Here are some of the key elements Atlantic Key Energy considers before giving an estimate on your solar module.
How Many Solar Panels Do You Need To Power A Home — Factors To Consider
When thinking about the number of solar panels you'll need to power your house, you first have to determine how much electricity you'll need your module to generate. Luckily, it is easy to find that out. Simply look at your previous power bills. Make sure you see what your average energy expenses were and how they fluctuated from one month to another.
For the sake of comparison, a 3-kWh solar module generates around 3,600–4,800 kWh a year. If your home is bigger, you may opt for a 5-kWh system that produces approximately 6,000–8,000 kWh per year, or a 10-kWh installation that will churn out between 12,000 and 16,000 kWh every year.
Next, look at your roof. Which direction is it facing? For instance, if your roof is facing south, it is probably getting a lot of sunlight and will produce more energy with fewer panels. North-facing roofs, on the other hand, may need more panels to match your house's energy needs. When it comes to your roof, the number of panels that can be mounted on it will depend on how much of it is usable. There should be no holes; it needs to be relatively new and without any damage. It should also have as much flat surface and as few tricky corners as possible.
Another vital piece of information is your location. Every solar installer will ask about your area to find out how much direct sunlight it gets on a month-to-month and yearly basis. Your location also provides valuable information about the climate in your area. Not only will that information help determine how much you will save with your solar system but also how many panels you will need to do so.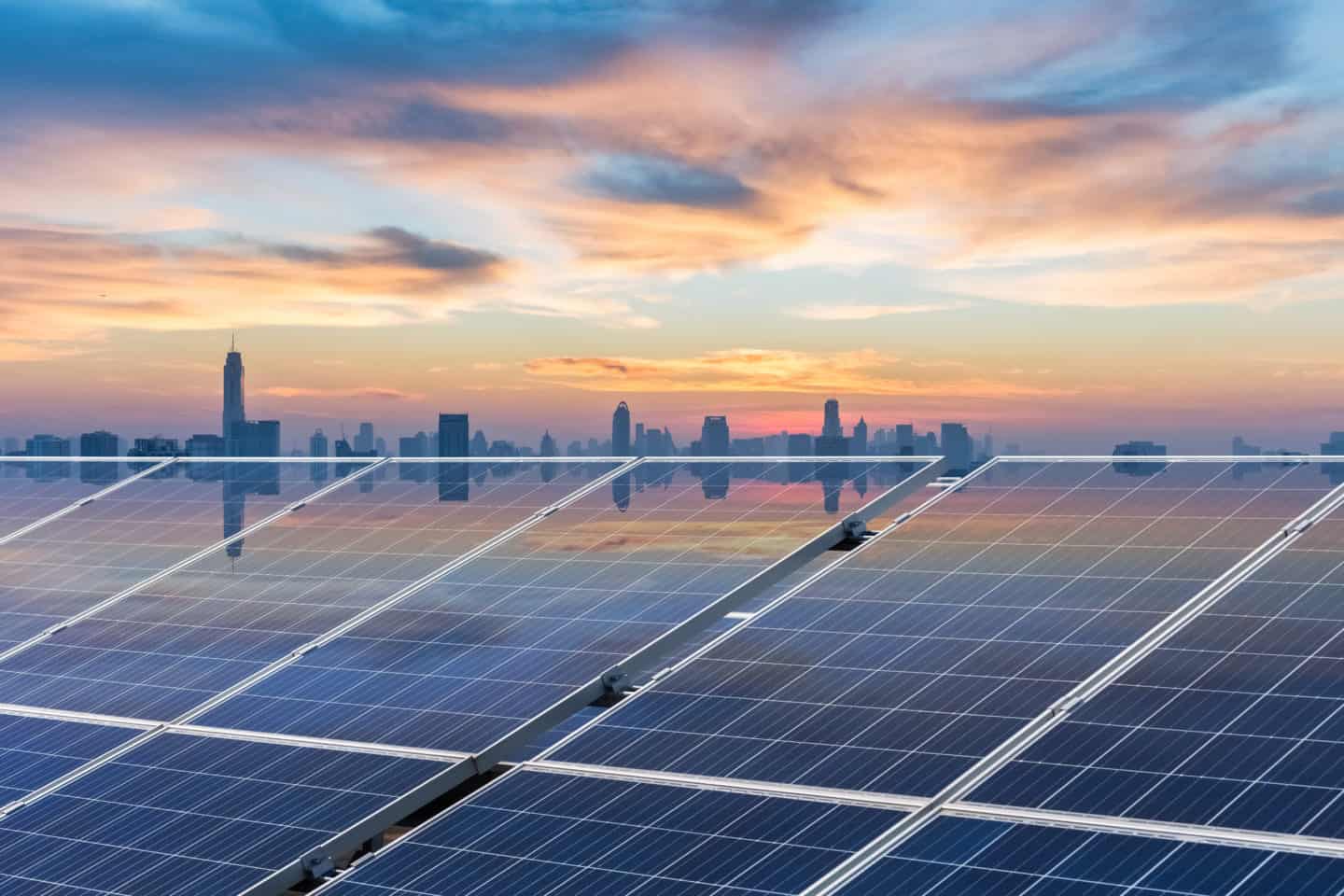 How Does The Number Of Panels Influence ROI?
Generally speaking, most solar systems pay for themselves through utility savings in six to eight years. If your state allows net metering, you would be able to send excess energy into the grid and offset your electric bill even further. That would increase your savings even more, meaning that you would observe a faster return on investment. Not to mention that the more panels you have, the higher the energy production, and the bigger the savings!
Also, take into consideration that the cost of the hardware for solar installation has never been lower. Solar panels, inverters, the wiring, and other things needed for mounting the solar system on your roof have dropped in price dramatically in the past two decades. What's more, there is the federal solar tax credit that reduces the cost of a solar setup by 26% in 2020. Not to mention the hundreds of available state incentives that you could make use of as well. Going solar was never cheaper! Therefore, the savings have never been more apparent.
Bottom Line
Let's say that an average home is about 1,500 square feet. The average monthly bill for such an establishment would be approximately $100. Typically, it would take at least 15 panels to cover the needs of this household's energy needs. However, other factors, like the location and the amount of sun available, could significantly change that number. The best way to find out how many panels you need is to get a quote from an installer.
You could take Atlantic Key Energy's free solar survey and check whether your roof qualifies for sun savings. After that, only one question remains. How many solar panels do you need to power a home and cut your utility bills for good?
You Might Also Be Interested In These Solar Topics
Shoud I Lease or Buy Solar Panels?
How to Cut My Energy Cost by Going Solar
How to Transfer Solar to Your New Home