In recent years, more and more companies have been trying to reduce their carbon footprint and switch from non-renewable energy sources to renewable ones. Disney has always been one of those companies that focus on saving the environment as much as they can. Now, they've managed to push their own boundaries and create the largest solar farm that the Walt Disney World Resort has ever seen.
Disney World's New Solar Farm
Disney's latest solar farm spreads over 270 acres. This makes it twice the size of the Magic Kingdom. There are over 500,000 solar panels, each one of them producing about 120 watts. Now, this is a lot of energy — enough to power two theme parks. Also, this amount of energy can power 10,000 homes for a whole year, or remove 9,300 cars from the road.
According to Angie Renner, Disney's environmental integration director, as much as 25% of Disney World is now powered by solar energy. Thus, Disney has reduced its gas emission by more than 52,000 metric tons.
Disney's new solar farm also features cutting-edge technology. The panels are programmed to slowly rotate during the day, thus getting as much sunlight as possible. In the morning, they are turned towards the east and slowly rotate until they are almost flat around noon. As the sun sets, they gradually turn towards the west. Finally, at night, they move back to their original morning position.
But, this rotation feature doesn't only allow the panels to follow the sun. It can also serve to protect them. For example, in case there is a hurricane, the panels will turn flat, which will reduce the risk of any damage.
Renner has also mentioned that the solar farm will generate the most power during the months of April and May. Still, the farm will be productive all year round. It can produce energy even on cloudy days but to a lesser amount.
The Farm Construction
The construction of the Disney solar farm started in June 2018. The company that built the solar panels is Origis, and according to them, as many as 400 workers worked on-site at one point. Finally, the farm went online in late February 2019.
The farm is located outside of Disney's Animal Kingdom Theme Park, to the east of the State Road 429. This is a great location for the farm as it is out of sight from most parts of the Disney World. Therefore, it doesn't ruin the beauty of the park.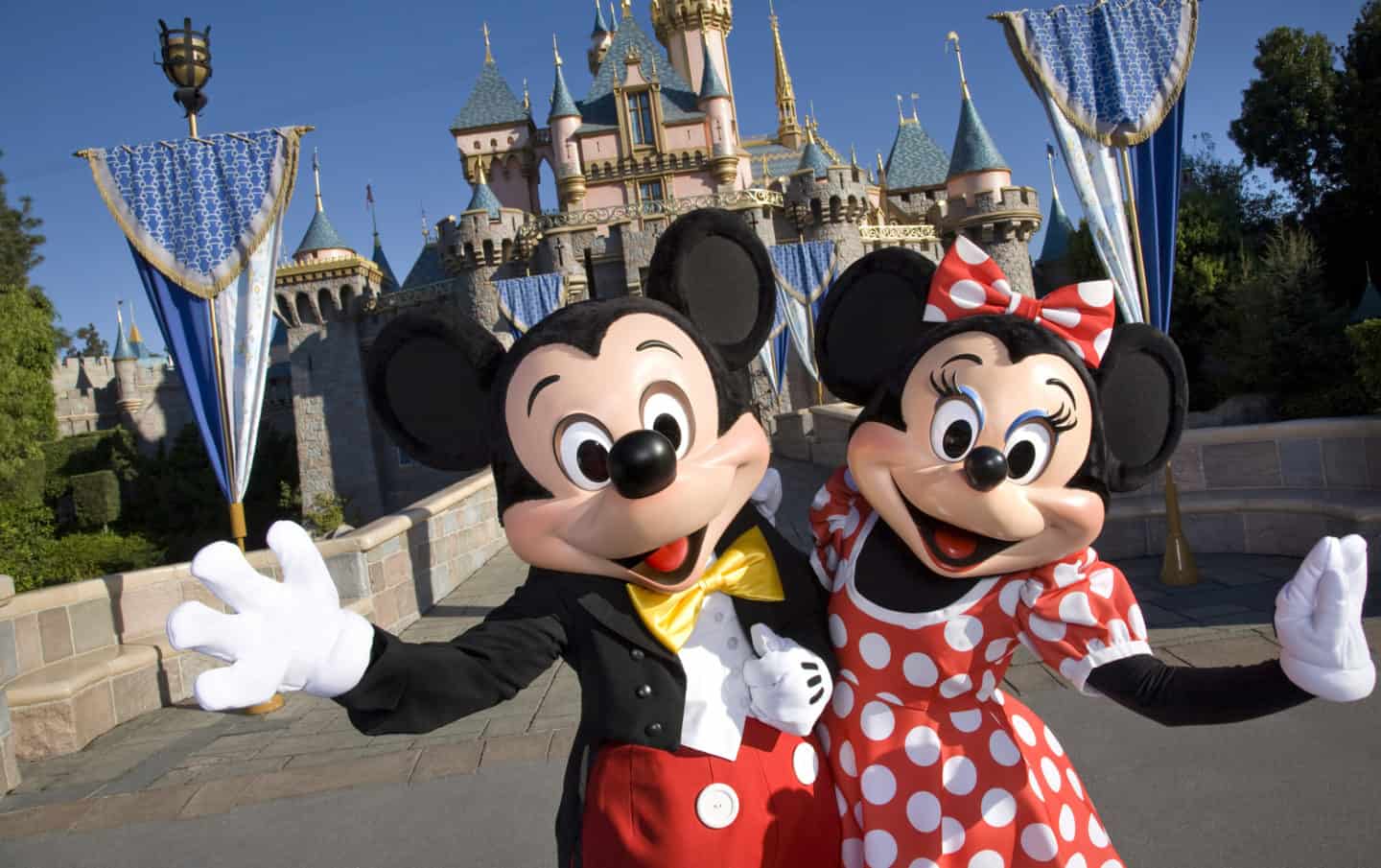 Mickey Mouse Solar Farm
Most people are unaware that Disney has been working on environmental conversions for a while now. According to Renner, they started developing solar systems back in the 1980s.
Moreover, in 2016, Disney installed a 28-acre solar park near Epcot. This 5 MW farm is in the shape of Mickey Mouse, which makes it not only useful but also visually appealing. Unfortunately, it doesn't produce much energy, as the panels are not as strong as the new ones or able to rotate.
Plans for the Future
One might think that building such an enormous solar farm would be enough for Disney. However, the Walt Disney World Resort has even bigger plans.
The new solar farm is only one step towards their ultimate goal. By 2020, Disney aims to reduce its gas emission by as much as 50%, compared to 2012.
Moreover, they've started working with horticulture experts to make their solar farms a suitable habitat for plants, bees, and butterflies. So far, they've managed to make two-thirds of the farm pollinator-friendly.
Bottom Line
The fact that Disney is focusing on using renewable energy sources and investing in solar farms proves that the company is aware of the scarcity of natural resources and other environmental issues. Such commitment to protecting the planet and using the resources wisely can only contribute to a better world in the future.
Since such a globally dominant brand is a promoter of green energy sources, we can expect that other big companies will soon follow suit. So, we should all appreciate Disney for helping create a whole new world for us.
May Want to Check Out This Solar Related Information
Check Out These Solar Energy Services
Contact a Solar Specialist For Assistance
Need Solar Panels For Your Commercial Business?