Many homeowners live in areas prone to stormy weather that often includes devastating hurricanes. With that in mind, it is reasonable for the durability of their solar systems to worry them. So, are solar panels safe in a hurricane?
Take into account the cost of a solar system installation. In truth, it is a serious investment. At the outset, it may cost you a lot of money to set it up. However, if you hire experts to do the installation, it will save you money in the long run. Not only will it cut your electricity bills forever, but it will also help your panels to stay put during hurricanes.
Why Professional Installation Matters
If you are thinking about going solar, make sure to hire no one else but top professionals in the field. At Atlantic Key Energy, you will find just that. We are an expert team following the state regulations regarding the setup and maintenance of your equipment. The quality of our products and services gives you a 25-year warranty.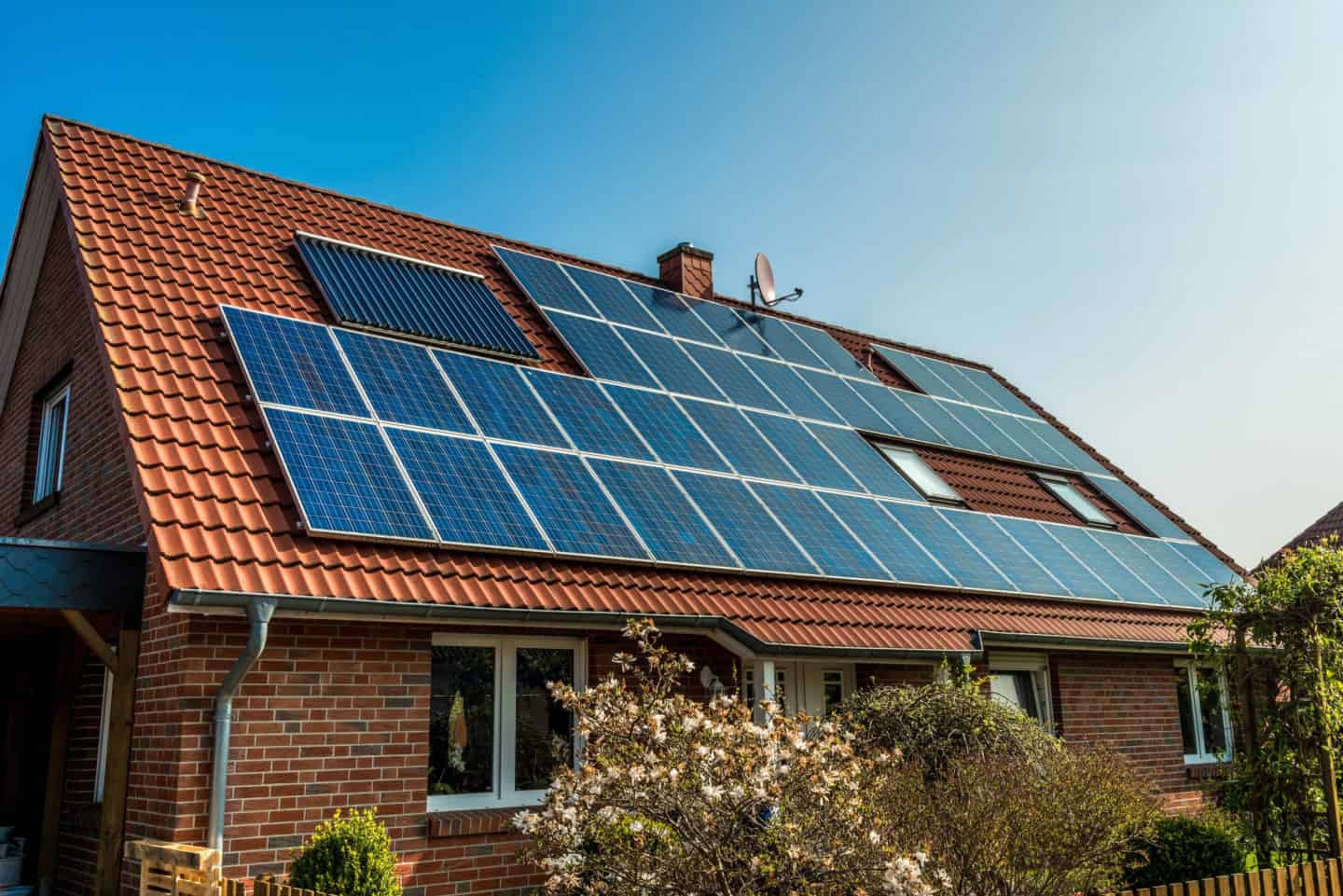 To illustrate, the level of expertise needed for solar installations is paramount for their safety. If done by the current building codes, your solar panels will be perfectly safe on your roof.
How Solar Panels Fare During Hurricanes
Believe it or not, not only will solar panels survive storms and hurricanes, but they will also reinforce your roof! Specifically, solar panels have to hold out against wind speed of up to 140 mph, as well as the impact of over 260 mph.
To explain, a solar energy panel serves as a shield that prevents your roof from being blown off during high winds. Also, solar panels protect roofs from impact. Hurricane debris would certainly wreak havoc on your shingle or ceramic tile roof during intense weather.
It is common knowledge that your roof would otherwise be fragile and give in to forceful air currents. Thus, the panels actually make it stronger and more long-lasting.
Added Bonus
Did you know that solar systems also support your roof in sunny weather? In fact, they stop your home from overheating by taking in excess heat. That way, they are lowering your air conditioning costs, too.
Examples
The National Renewable Energy Laboratory did a report on the number of damaged modules set up from 2009 to 2013. Namely, out of 50,000 systems, only 0.1% have shown damage or performance issues. In addition, there is data that shows the solar system performance after hurricanes.
For instance, Hurricane Sandy hit New Jersey in 2012, the area with the most solar capacity in the United States. After the hurricane, solar panels showed that they sustained little to no damage at all. Only torn wires and broken metal casings were reported, and two loose metal panels.
More recently, Hurricane Maria in Puerto Rico brought about hurricane winds of 180 mph. Yet, rooftop solar panels on a veteran's hospital in San Juan survived the storm. They worked error-free and continued to run perfectly.
Backup Batteries
Although your solar panels will be resilient to hurricanes, they will not be up-and-running during blackouts that come after one. Until the power grid is in order again, you could use a backup battery, such as our home backup battery system. It will store power for your key appliances and help you make the most of your solar system.
Bottom Line
Going solar isn't just a way for you to use green, renewable energy and lower your electricity bills. It also adds value to your home by making it more resistant to severe weather conditions. As you can see, investing in solar systems for your home with Atlantic Key Energy is a win-win situation.
So, are solar panels safe in a hurricane? That is not a question you should worry about. It is rather whether your roof qualifies for this technology. Contact us and check if your roof is ready for sun savings.
You May Also Be Interested In These Solar Related Topics
Want to Know What People Say About Us?
Looking to Save and Install Commercial Solar Panels?
Disney World Becomes Even More Eco-Friendly