Despite the overwhelming number of residential solar installations, many myths remain about solar power. Renewable forms of energy are on the increase to lessen the effects of global warming. The demand for environmental changes is due to increased pollution. There is a lot of information floating throughout about solar power, and as such, many myths exist about this source of energy. Although this is true, there is still suspicion surrounding the benefits gained from solar energy. It is time to remove the doubt of solar energy and improve the future outlook for it. Don't be fooled by these solar energy myths. That is why, at this moment, we will concentrate on solar energy. We will give the three most popular insights into solar energy myths, and you will learn the truth about solar energy facts.
Better Understanding How Weather Effects Solar Energy
Solar energy will only work on sunny days. The temperature of a region does not influence the effectiveness of solar panels, so even if you live in a cold climate, you still get adequate sunlight to make the solar panels work. Germany is one of the leading users of solar energy and has quite a moderate average temperature and sunlight. There is a common misconception throughout solar energy production on cloudy days.
It is reasonable to believe that solar energy cannot produce when clouds block the sun. However, the truth is better than that. The solar energy fact is that clouds also indicate the sunlight. Accordingly, when the day is cloudy, the DNI element cannot be used for solar energy generation, but the DHI component can use as long as there is light during the day. The production of electricity will be much less since the DNI component adds the highest amount of power to the solar array, but your solar panels will still produce electricity.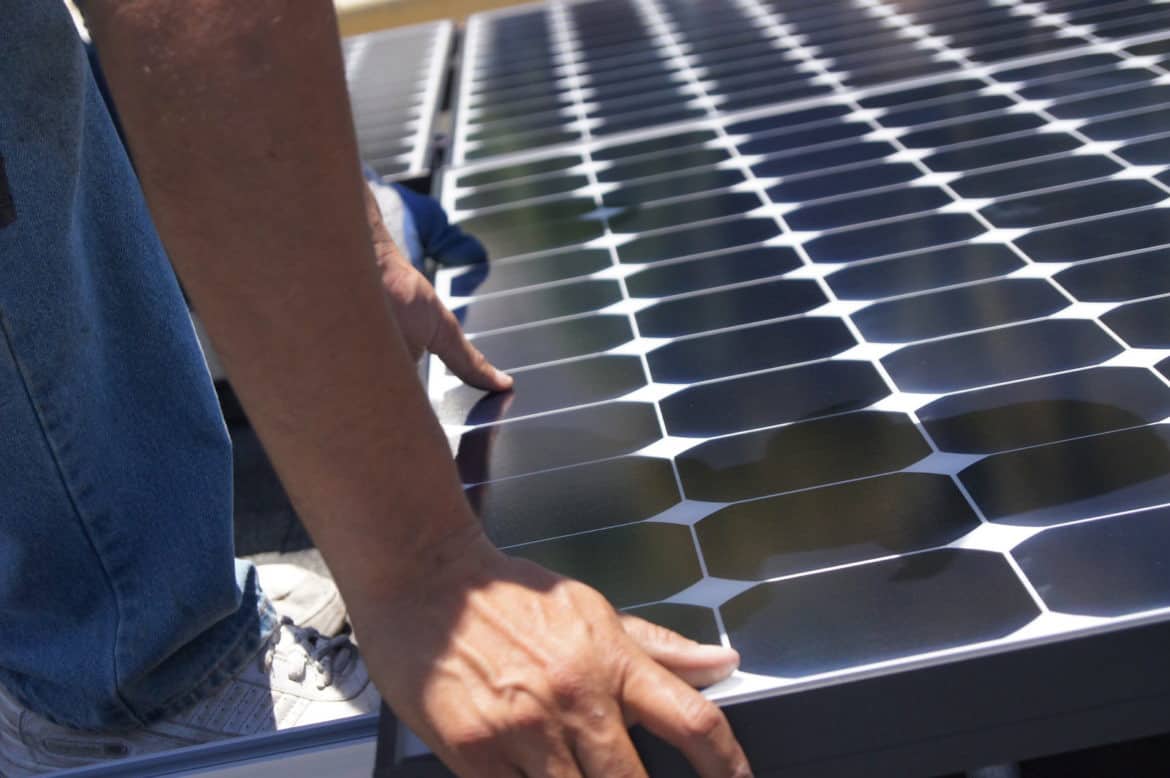 Solar energy is too costly and not cost-effective. Investments in solar panels have usually been on the rise as they are becoming extra affordable. Their average costs have dropped by about 30% percent. Globally, it is cheaper to produce electricity from solar energy than it is from coal. Solar power systems have dropped extensively in price over time, and are now more affordable than ever. The upfront costs are no more than a big television, and the continuous savings means you will be financially leading in only a short period. And with growing electricity costs, the trend is going to continue.
Solar panels require a lot of maintenance. Some people believe that for your solar panels to produce electricity, they need to be continuously cleaned, which can, in turn, be annoying, and some people may say costly. Solar panel installation is relatively straightforward as long as you are using a reliable manufacturer. Ideally, if your system can connect to your utility grid, which is common among electricity systems, then it makes solar panels more comfortable to maintain. The solar energy fact is that solar panels require little maintenance over the year. It all depends on the region where you can locate it. If your location is dusty or salty, then it is probable that you will need to clean your solar panels more frequently.
Don't be Fooled by These Solar Energy Myths and Switch to Renewable Energy Resources
There's a lot of misinformation over there when it comes to solar power. If you're not careful, you might believe lunar panels are the next big thing in clean energy! Stop thinking false solar and renewable energy myths and ask us how to switch your electricity consumption from fossil sources to renewable energy. You will see how easy it is! That is why don't be fooled by these solar energy myths. Decrease your dependence on fossil fuels and become more self reliant which in turn will save you money in the long term. Do your due diligence and learn more about how you can switch today so that you can have a brighter tomorrow.
Additional Information to Know About Solar Energy
Lower Your Monthly Electric Bill with Solar Energy
Preparing Your Home for Cold Winter Months
10 Years Closer to Our Planet Ran by Solar