The solar industry has been on the rise over recent years, and people are getting more acquainted with it. But although solar is far from being a novel concept, there are still many misconceptions about it. Here at Atlantic Key Energy, we decided to separate fact from fiction to help you decide if going solar is the right choice for you. Below, we are shining a light on five solar myths that we hear most often.
1. Solar Panels Don't Work During The Colder Seasons
That is undoubtedly the myth that needs busting the most! Solar panels need sunshine to produce electric energy. That is why many people think that photovoltaics don't work in colder climates and during the fall and winter.
But that cannot be farther from the truth! The sunny states, such as Florida, California, and Arizona, have exceptional solar capacity all year round. But PV panels can sometimes work even better in places with less direct sunlight. In fact, solar panels work at optimum capacity at temperatures lower than 77 degrees Fahrenheit.
However, when the weather is downcast and direct sunlight is scarce, you can expect to produce 10%–25% less energy. But that refers to a limited number of days a year, and your solar savings are calculated annually. So long as your roof gets enough direct sunlight for most of the year, your system will work like a charm!
2. It's Hard To Sell a Home With a Solar Installation
That is yet another myth in need of clearing up! You may be worried that the process of transferring a solar installation from one owner to another is too complicated. While selling a home equipped with a solar system does take a few extra steps, there are trained professionals who can take care of the paperwork for you. Feel free to contact us if you need help with that.
And don't lose a minute of sleep, fearing that potential buyers will be discouraged by your solar module. On the contrary, it has become a highly desired amenity in real estate. The fact is that solar homes sell for roughly 20% more than houses without PV panels.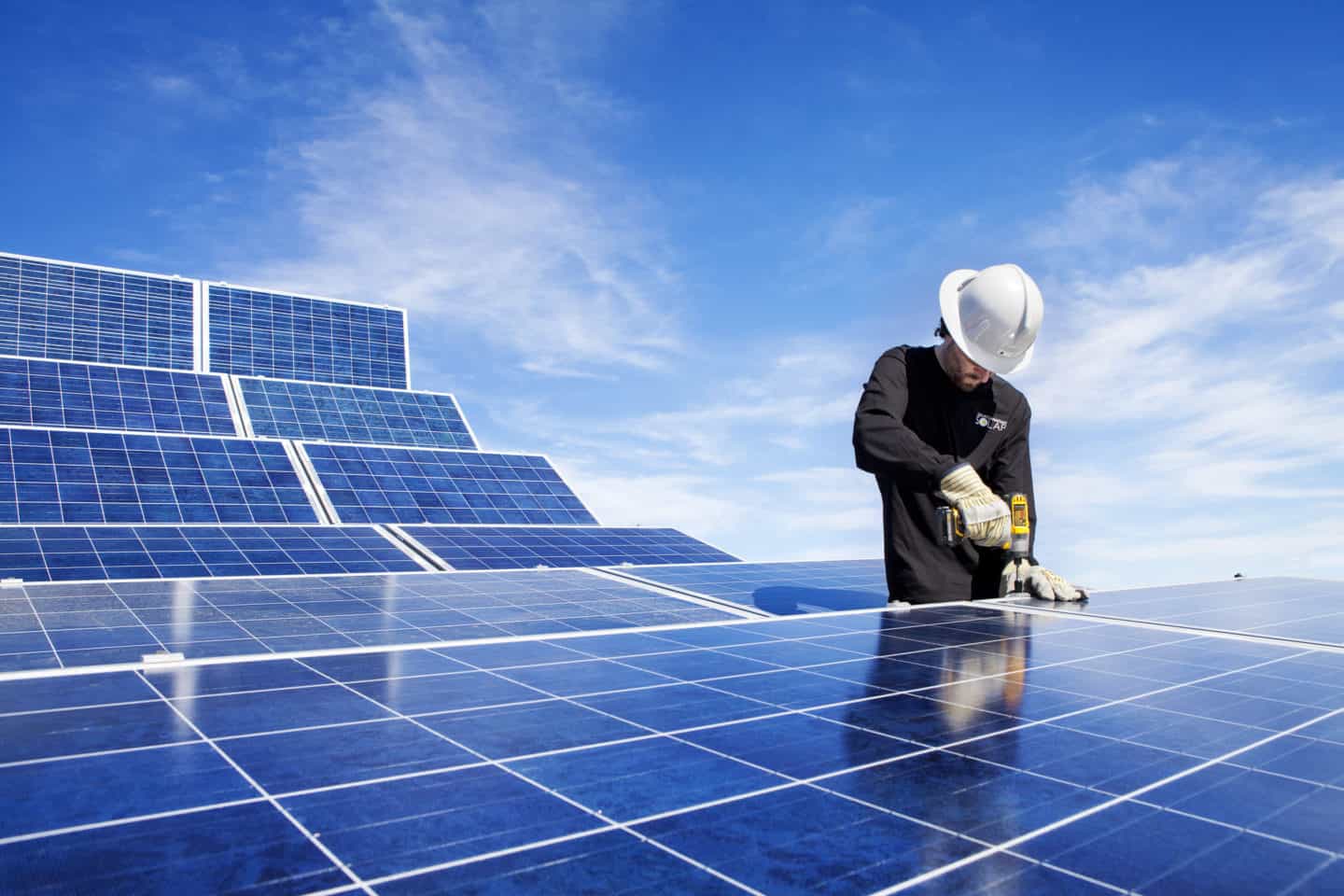 3. Residential Solar Is Too Expensive
Shining a light on five solar myths wouldn't be complete without our third pick — home solar costs too much.
Although you will need to pay quite a hefty sum up-front, your power bill savings will cancel out the initial costs in a matter of years! And considering that your module will serve you for at least 25 years, it means that you will be in the black for the long run.
What's more, with the rebates and tax benefits currently available for solar setups, the cost of solar has never been lower. Since your panels will likely last much longer than the warranted 25 years, you can reap the benefits of your wise decision today for decades to come!
4. Home Solar Modules Are High Maintenance
Quite the contrary! Keeping your module happy doesn't need much work. All you have to do is clean your panels from snow, leaves, and other debris, and they will be as good as new. And if you need a hand with that, you can always rely on Atlantic Key Energy professional maintenance of your system.
5. Solar Systems Become Outdated Quickly
You shouldn't fall for this myth either. Although quality solar panels have a 25-year warranty, they won't stop producing energy after that. You can expect them to last a great deal longer. In fact, many solar panels produced in the 1980s are fully operational to this day!
Are You Ready For Solar?
Hopefully, by shining a light on five solar myths, we've managed to teach you some new, verified facts on solar systems. Call us if you have any more doubts about PV modules and if you want to know whether your roof is ready for those precious sun savings!
You May Also Be Interested in These Solar Topics
Are You Considering Solar Panels For Your Office Building?
Are You Looking For a Solar Installation Company For Your Home?
Learn How to Get Started With 0 Down