Fossil fuels have caused a great deal of damage to our planet, and it's only a matter of time before they run out. It's important to think about what we're leaving behind for our children, and how humanity will carry on after us. Luckily, the Sunshine State provides great conditions for the use of solar power.
What Is Solar Power?
In essence, the inner workings of the sun are similar to those of a nuclear reactor. Reactions in its core create vast amounts of energy that is released in the form of heat and light. A solar panel absorbs this energy and turns it into electricity that we later use to power up our homes.
Due to the decreasing costs of panels, and the increasing costs of electricity, solar panels are gaining popularity almost on a daily basis. It is a clean energy source that we will be able to use for years to come. Also, because of its climate, Florida offers some of the best conditions for solar panels.
How Does It Work?
Solar panels allow particles of light to generate electricity. Basically, solar power systems have mirrors or lenses that focus large areas of sunlight into a singular beam. They use solar or photovoltaic collectors to gather energy which we can use in our homes. Because you can store solar power, you won't have to worry about losing electricity during hurricane season and power outages.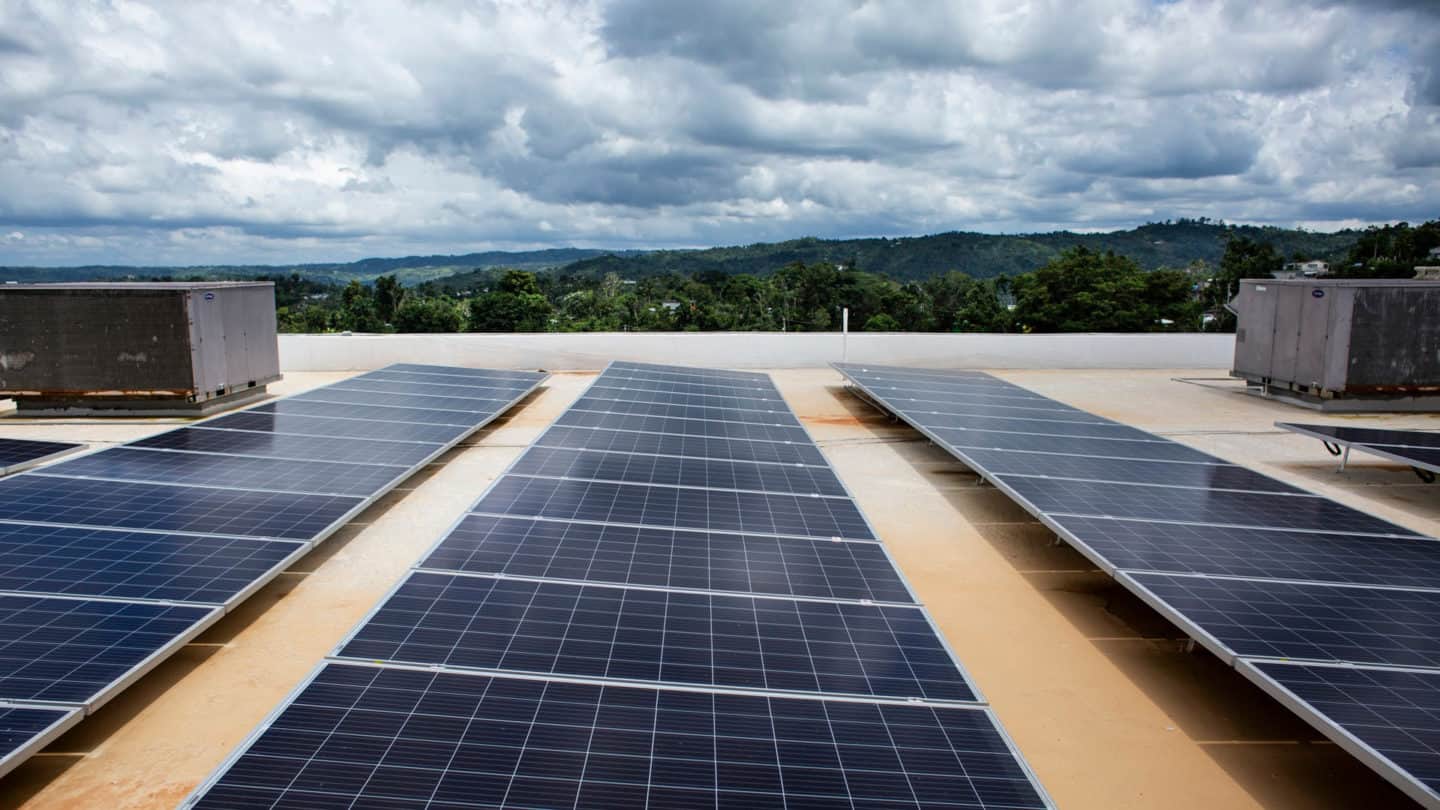 Saving Money
The amount of savings depends on your local electricity rates, and how many hours of sun your area receives. Because Florida gets an average of 128 clear sunny days per year and has high electricity fees — investing in solar panels is always a good idea.
An important thing to note is that although solar power will help you save money over time, you won't completely stop paying your utility bills. Although you will keep getting your monthly bill, it will be noticeably smaller.
Final Thoughts About Solar Power
Solar power is one of the few sources of energy that will be able to sustain us for many years to come. It's not difficult to do the right thing for our planet by switching to solar power — and it will also save you money over time. Furthermore, because of Florida's climate investing in a solar panel system is always a good idea. If you're still unsure if you're able to afford a new solar power system — call us for a free estimate.
You Might Also Be Interested In…
Get a Free Solar Power Quote Today
Learn About Other Solar Services to Benefit From
Choose From The Best Solar Panels That Exist Out There Today