Slowly but surely, metal roofs are becoming more mainstream and people all across the world seem to be loving them. But can you combine the benefits of metal roofs with solar power energy? How easy and expensive is it to install solar panels on a steel or metal roof? So, here are all of the things to know about metal roofs and solar panels.
Metal Roofs And Solar Panels
One of the biggest reasons why metal roofs go great with solar panels is their durability. Since most solar panels last between 25 to 30 years, they need a roof to match. You'll be happy to know that metal roofs have a life expectancy of 50 years or higher, which means they'll outlast your panels.
What's more, in addition to the standard photovoltaic (PV) solar panels, you can also install thin-film solar panels on metal. Now, they're not as efficient as PV, but they're much easier to install. Also, they don't need as much energy to make solar cells and are an excellent lower-emissions renewable energy option.
If you decide to go solar, depending on the state you live in, you can also count on some rebates or tax benefits. When you combine that with the relatively low price of metal roofs, there's almost no downside to getting solar panels.
Benefits Of Metal Roofs
There's some research that shows metal roofs can save you up to 40% on your energy bill. That's because they're great insulators, so you don't have to turn on your AC as much during the summer. So, they're the perfect match for your solar panels.
What's more, metal roofs are actually excellent electrical conductors and non-combustible. If your roof got struck by lightning, you'd be much better off with a metal roof.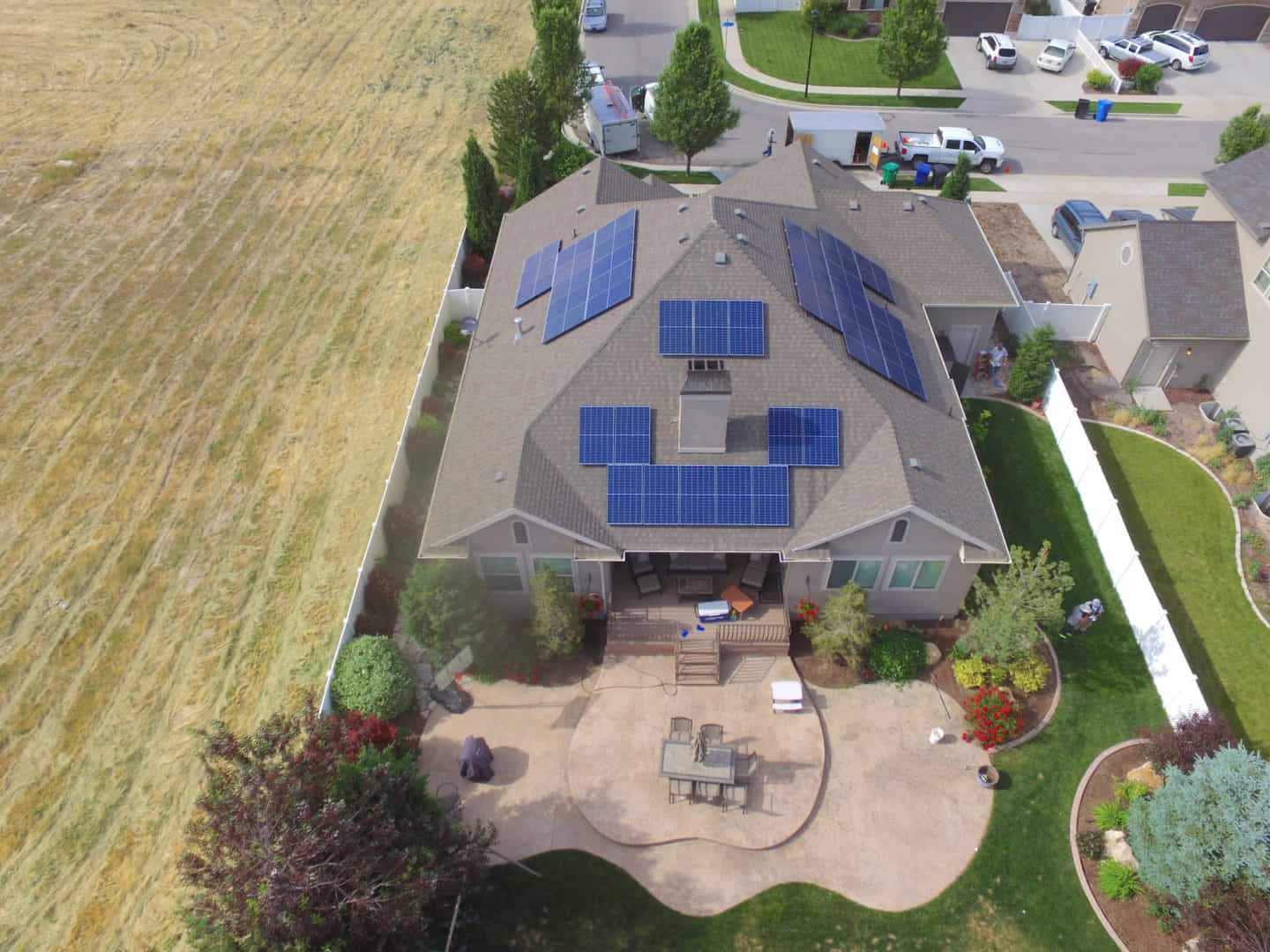 Solar Advantage
By putting solar panels on a metal roof, you'll be creating an environmentally-friendly home. To start, both the roof and panels are recyclable, so they won't end up in landfills, like asphalt shingles. Not only that but nowadays, most metal roofs are actually made from recycled materials and promote sustainability.
What's more, since metal roofs have special coatings, they can help maximize the cooling effects in your home. In turn, they'll be saving you a lot of money on your next power bill. If you combine that with solar power, your home will become extremely energy-efficient.
Installing Solar Panels Over Your Metal Roof
You can install your solar panels on any type of metal roof and you might not even have to penetrate it. Since metal roofs are so durable, a roofing expert can use its tiles or seams to mount and secure your solar panels.
For example, you can easily fasten your mounts if you have standing seam metal panels. On the other hand, trapezoidal and corrugated roofs require special clamps, since they're not durable enough on their own. Without these clamps, during a storm, your solar panels could easily break off and get damaged.
They'll also be much easier to remove in case you decide to move and want to take your panels to your new property.
Of course, since there are different types of metal roofs, you need to consult with a professional before installing your solar panels. Unless you're a roofer, doing the job yourself is usually a bad idea. Depending on the type of roof you have, you'll need special skills and tools to install solar panels.
Final Thoughts
Those were all the things to know about metal roofs and solar panels. If you combine those three things with solar energy, your home will become extremely energy-efficient and you'll be saving a lot of money. What's more, both the roofs and panels are extremely durable, and if you install and maintain them properly, they can last you a long time.
Take a Look at These Helpful Solar Articles
First Spacecraft Powered By The Sun
Solar Energy Has a Bright Future For Us All
Looking For Residential Solar Panels?