Moving is stressful enough on its own, but what are you supposed to do with your solar panels? Can you and should you move them to your new house or leave them behind? If you decide to let go of your solar panels and leave them with the new owners, the process might seem confusing. So to help answer some of your most asked questions, here are the 3 steps to transfer your solar service when you move explained.
Moving Your Solar Panels
There are a couple of factors that will determine whether you can take your solar panels with you. To start, you can only do it if you're moving within the same state. Most solar service companies don't want to risk damaging your panels on long haul trips, so they won't do it.
Also, it's much easier to move panels if you own them, as leases are a bit trickier to work around. If you're leasing, you first have to talk with your solar service provider to ask if you can move your panels to a new home. However, they might ask you to pay the amount that's left on your lease before agreeing to move them.
The Price Of Removing And Reinstalling Solar Panels
Depending on your solar service provider, the prices of removing panels will vary. For example, some companies might charge between $400 to $600 to take them down and disconnect you from the grid.
However, you also have to consider that you'll have to pay for transportation fees. What's more, the solar service provider has to prepare your new roof for installation. In the end, you can expect to pay anywhere between $1,800 to $2,200 for the entire process.
If You Can't Move Your Panels
There are a couple of scenarios where moving your panels is the worse option. For example, if the reinstallation fees are too high or you can't afford to pay off the entire lease.
If that's the case, you should talk with your realtor and include the price of your system in the home's value. Also, you have to check whether potential buyers want to take on your lease.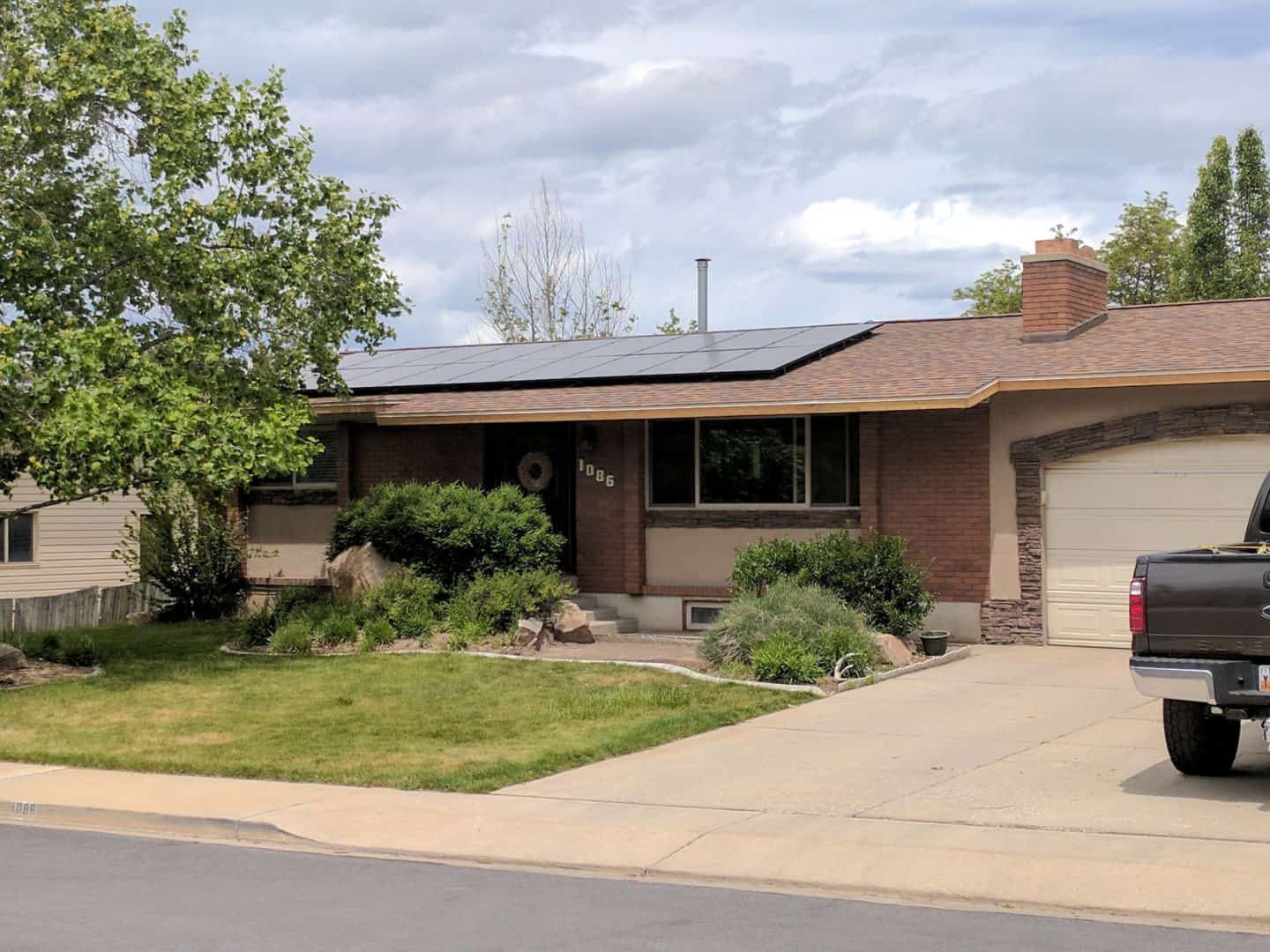 3 Steps To Transfer Your Solar Service When You Move
Now, let's say that you've decided to leave the panels in your home and that the new buyers want them.
First, if you're leasing the panels, your solar service provider has to check the buyer's credit scores. Since most companies have different requirements, make sure to check what they are beforehand. But if you own your solar energy system, just start with the next step.
Second, you'll need to contact your solar service provider and ask them to send a "Transfer of Solar Services Agreement" to you. It's a basic contract that contains both yours and your provider's basic information and the cost of your solar energy system. It has to be signed by the person selling the system (you) and the buyers of your home.
Finally, once someone has bought your home, send a copy of the title transfer to your solar energy provider. You can also send them a closing disclosure, a recorded grant deed, or a settlement statement instead.
As soon as you've finished these three steps, your solar panels no longer belong to you, and the people that bought your home can enjoy them.
Before You Move
To better prepare for these three steps, you can call your solar energy provider before you officially put your house on the market. They can coordinate with your realtor and help them sell the value of solar.
Final Thoughts
Selling or moving from home, while exhausting, shouldn't stress you out too much. If you've bought a solar panel system from Atlantic Key Energy and want to move it, give us a call. We'll answer any questions you might have and help with the 3 steps to transfer your solar service when you move.
Read These Helpful Solar Power Articles
Looking to Have Your Solar Panels Installed?
Need Solar Panel Costs For Your Home?
Learn More About Solar Panels