Polar ice caps are melting, sea levels are rising, heavy rains are more frequent, and we are only now becoming aware of the danger climate change poses. The only way to combat it is to use clean and renewable sources of energy — like the sun or wind. But if you need a little more convincing before you go green, I can offer you some expert insight into residential solar's impact on climate change.
Greenhouse Gases As The Main Culprits
Since 1900, the Earth's temperature has increased by 1°C. This may not seem like much, but if the temperature rose by only 2°C, the consequences would be dire. Droughts, floods, famine, and wildfires are only some of them, and at that point, the damage could be irreversible.
But how are we contributing to this dramatic climate change? Primarily, we do so by using non-renewable carbon-based fuels. Carbon dioxide (CO2) is a greenhouse gas that naturally occurs in the atmosphere and helps maintain the Earth's temperature. We owe our lives to CO2 — without it, the Earth would be cold and inhospitable.
Greenhouse gases form a layer that traps one part of solar radiation in the atmosphere, allowing the rest to leave. However, with the use of fossil fuels, the emission of CO2 has dramatically increased and now that layer is thicker. Consequently, more radiation gets trapped and heats up the planet.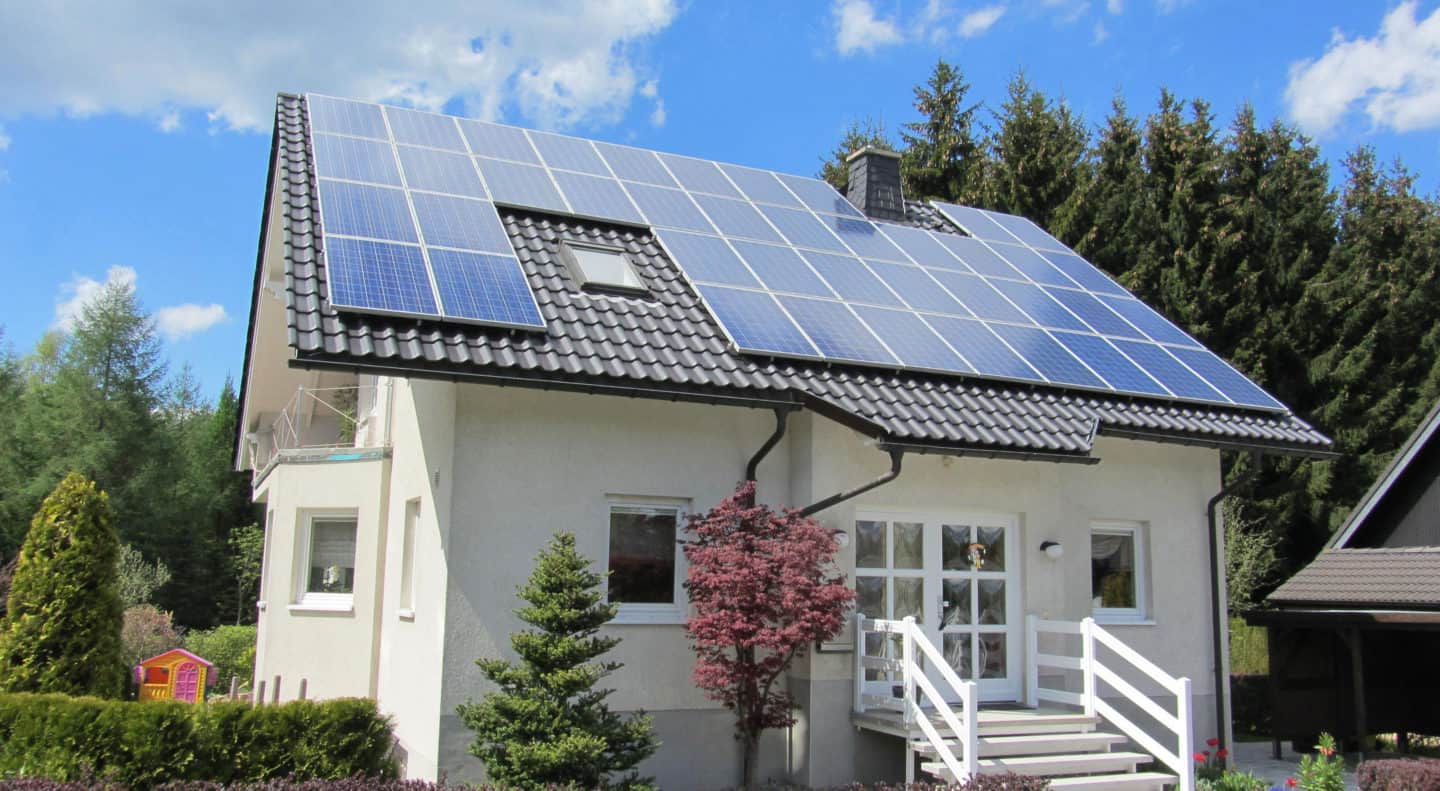 Solar Is The Solution
If you live in a town where most residents use coal for heating, you might have noticed that the air quality during winter is much poorer than in summer. That's because coal is a fossil fuel and burning it releases CO2. Now, remember that this is happening for several months every year in millions of houses. And if your lungs are having trouble with only a small amount of such air, imagine how the Earth feels.
Since industry, transportation, and electricity production are the most responsible for CO2 emissions, you may think there's nothing you can do to help. And although residential homes only make up about 12% of the total greenhouse gas emissions, it is still too much. So if you want to help slow down climate change, your best option is to use solar energy.
The benefits of solar are well-known. It's clean, cost-effective, and renewable. It doesn't emit any CO2 or other greenhouse gases, so you can freely use it to heat up your home during winter, or produce electricity in summer. Don't worry about the lack of sun in winter — just add a solar battery and use the stored energy during the less sunny months.
Additionally, using solar energy systems reduces the overall production of electricity. Electricity production accounts for 27.5% of the total use of fossil fuels, second only to transportation. If more people were to switch to solar, the demand for electricity would decrease, and the production would follow. So if you make the switch, you'll reduce two types of emissions at once.
You Can Affect The Change
If we don't want our planet to become an inhospitable wasteland, the time to act is now. Go solar today, and you might inspire some of your neighbors to do the same. Before you know it, solar panels could cover every roof in your community, and that would be a huge step in the right direction. If you'd like to help bring about the change, share this expert insight into residential solar's impact on climate change with your friends and spread awareness of the dangers we're facing.
Take a Look at These Helpful Solar Topics
How Many Solar Panels Needed to Power My Home?
5 Easy Steps to Find if Solar is Right For You
What to Know Before Going Solar