The use of solar energy is on the rise in the utility sector, but residential solar seems to have an equally bright future. The cost of panels per watt of power is more affordable than ever, and the incentives that significantly lower the installation price have never been more abundant. Thus, the cost of going solar has never been lower. One of the major driving forces behind that trend is the increasing popularity of home energy storage solutions. Read on to learn why the next big thing in home energy storage is solar batteries.
What Are Solar Batteries And How Do They Work?
Energy obtained from renewable sources combined with rechargeable batteries is gradually taking place of fossil fuel-derived power. That trend is on the rise in the electric vehicle industry, power grids, industrial plants, and residential homes alike.
Bloomberg 2019 report estimates that, by 2050, solar and wind power will generate roughly half of the world's electricity. That will cast aside the exploitation of gas and coal for that purpose. But that shift cannot take place without energy storage.
Solar panels harvest the Sun's energy during daylight. Yet, the use of energy peaks in the evening, when the panels are unable to make electric power. Consumers then have to draw any additional electricity they need for the night from the grid.
Home energy batteries accumulate excess power produced by solar modules during the day and save it for later use. So if a solar system is supported by a battery, it can use that saved energy in the evening. That way, all of the appliances can run smoothly throughout the night. Solar batteries are also particularly handy during power outages or inclement weather, when the system is unable to generate juice.
Why Investing In Solar Batteries Is A Good Idea
The next big thing in home energy storage is solar batteries. They are the perfect accessory to PV modules as they help maximize the user's savings. Consumers can use their own energy without drawing electricity from the utility company and increasing their power bills in the process.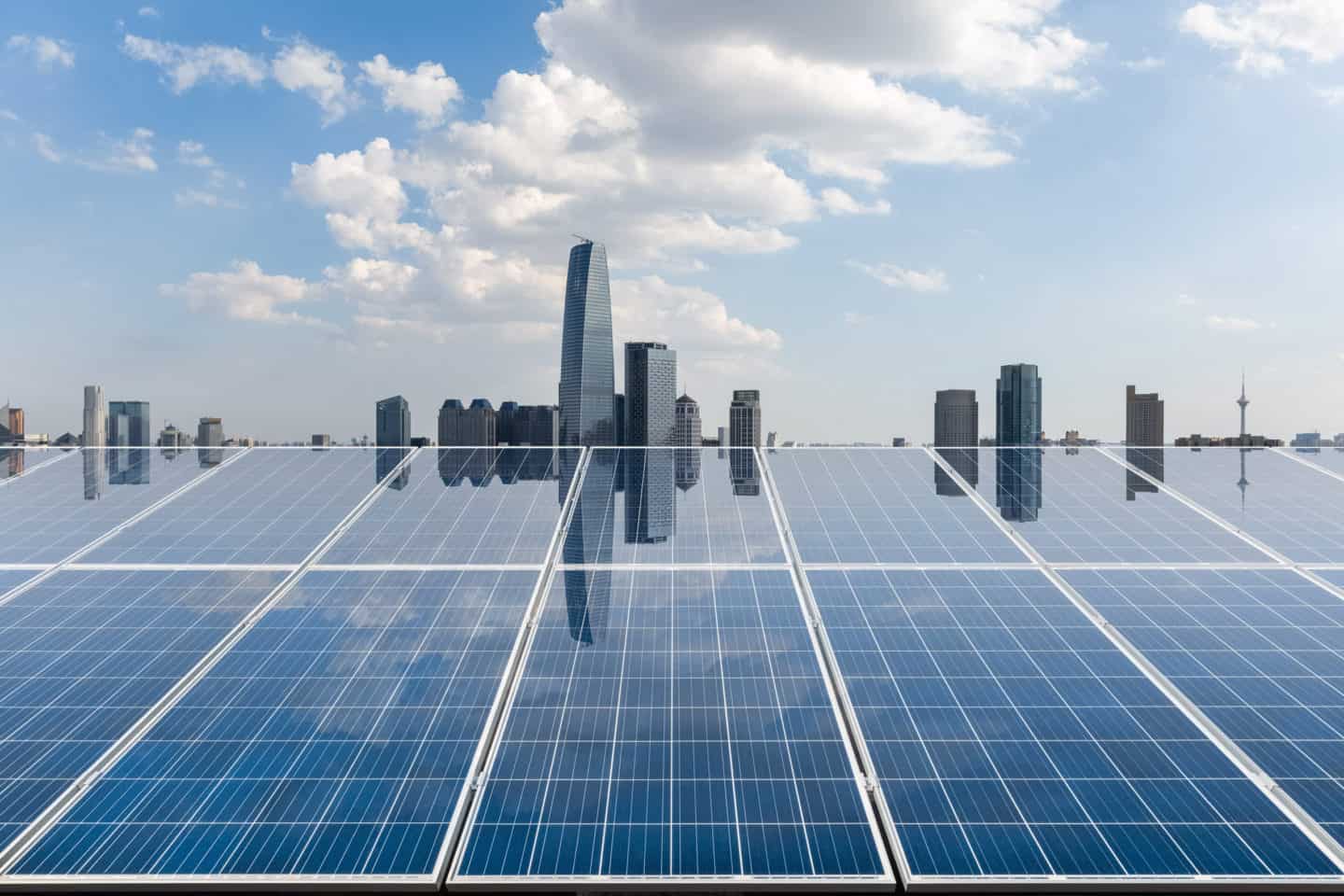 Another advantage of solar home batteries over other types of power generators is that they produce no emissions. So users don't have to worry about their carbon footprint. Plus, unlike most of the old-fashioned generators, they are anything but bulky. In fact, manufacturers tout the compactness, sleek design, and reliability of their solar battery storage units.
Solar batteries can either be tied to the solar system or act as stand-alone batteries. The latter can connect to the module to store backup power. They typically work on a plug-in basis, so connecting them to a solar module is a breeze.
The Next Big Thing In Home Energy Storage Is Solar Batteries — What Does The Future Hold?
At present, lithium-ion is the material of choice for solar batteries. Although the amount of energy in those batteries is limited, it lasts for several hours, e.g., while the power is down. That is more than enough to keep all the essential home appliances up and running during an outage. But the more appliances draw power from the battery, the quicker it will run out of juice.
However, solar batteries are one of the fastest-growing markets for the storage of electric energy. Not only does that imply that they will be even more durable but also more affordable in the future. Therefore, we can safely assume that they will follow in the footsteps of photovoltaic panels and that their prices will likely drop down the line.
At Atlantic Key Energy, we offer all the benefits of home energy storage with our portable battery that is both practical and affordable. You can connect up to three different circuits to this handy product. You can use all your vital devices for a few hours as if the power had never even gone down.
The Bottom Line
Haphazard renewable energy sources, such as solar, can be backed up with power stored in batteries specifically designed for residential use. That way, consumers can rely on electricity from their solar modules without having to resort to utility electricity.
Therefore, it is clear that the next big thing in home energy storage is solar batteries. Reach out to our forthcoming staff at Atlantic Key Energy for more information, and check whether our battery is the right fit for you.
Other Helpful Solar Power Topics To Read Up On
Can I Go Solar in My HOA in Florida?
Are Solar Panels Safe in Hurricane Type Weather?
What to Know About Metal Roofs Going Solar