No matter if you want to reduce the carbon footprint of your home or decrease your electricity bills, you should think about energy efficiency. To put it simply, energy efficiency represents how much of the electricity you spend goes to waste. It goes like this — the higher your efficiency is, the less electricity goes to waste. Whatever the case may be, you can upgrade your home energy efficiency with these simple tips.
Depending on how much money and effort you're ready to invest, you can drastically increase your home energy efficiency. After a while, the electric bill savings will almost certainly return your initial investment. On top of that, more demanding projects, such as solar panels, could increase your property value and could even make you eligible for tax returns.
Here's what you can do to increase your energy efficiency:
Improve The Lighting
If you still use incandescent light bulbs, you should start by switching all the bulbs in the house to LEDs, and here's why.
For starters, it's a tiny investment, but one which pays off big time in the end. An LED bulb needs much less energy than other bulbs for the same amount of light. What's more, their lifespan is 25 times longer. All in all, LEDs make for the perfect first step in optimizing your home for energy efficiency.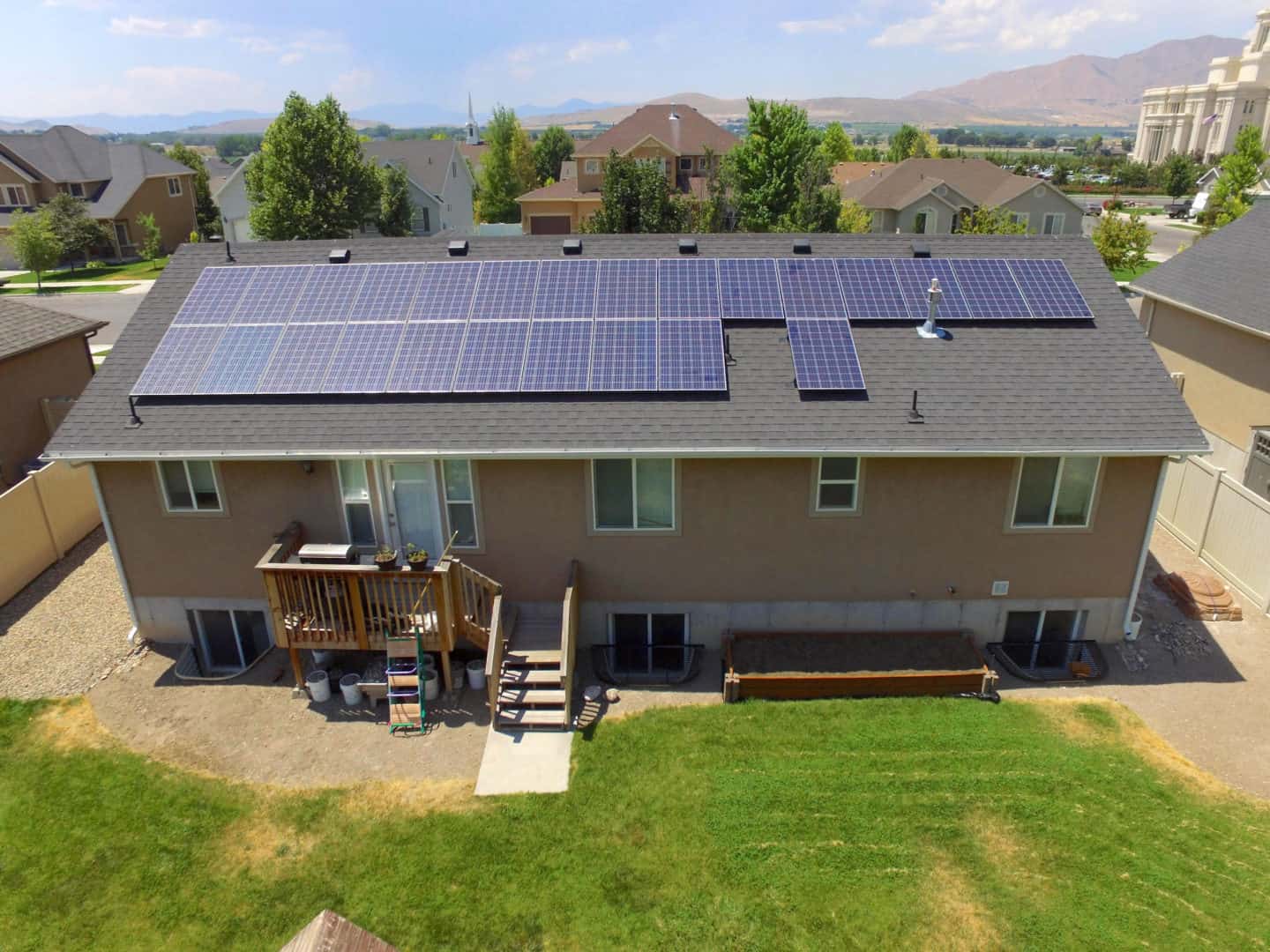 Replace High-Energy Appliances
Much like the incandescent light bulbs, standard home appliances weren't designed to be energy-efficient. Some of the most inefficient ones tend to be the AC, the water heater, and the washing machine.
So if you'd like a more energy-conscious solution, upgrading any one of these is a big step forward. A new appliance will undoubtedly have a great impact on your total efficiency. However, the cost of this investment will probably set most people off, even though it does pay off in the end.
Insulate The House
We all like to keep our homes at ideal temperatures all year long. However, that requires a lot of energy, especially if your home's not properly insulated and you often use the furnace or the AC.
That being said, improving the insulation in your walls, floors, and ceilings will keep the warm air inside during the winter and keep it out during the summer, thereby saving you a lot of energy and money.
Make The House Smarter
Recently, more and more people have been using smart thermometers and lights to optimize their homes to their liking without much hassle. The smart home system optimizes your energy usage and makes the best use of whatever you have.
Go Solar
Finally, you can harness the power of the sun and use it to power your home instead. And that doesn't have to be a radical change.
You can start by installing just a solar water heater, provided that you live in a sunny area, of course. It doesn't cost an arm and a leg, the installation is quite straightforward, and the benefits are enormous. On the other hand, you can install solar panels and produce electricity on your own.
If you don't know where to start, you can always contact Atlantic Key Energy. We consider ourselves as energy experts, and we can help you with any inquiry you might have about switching to solar.
Conclusion
Fortunately, energy efficiency is a hot topic right now, and new solutions are popping up every day. You can upgrade your home energy efficiency with these simple tips and take a step toward a greener future. Step by step, you can plan out your path and spread out your investment. The best part is — you can calculate exactly how much time every step needs in order to pay for itself with the savings you make.
Learn More About Solar and its Benefits with These Solar Articles
Technology Makes Solar Easier Than Ever
5 Steps to Qualify For Solar
What Should I know Before Going Solar?